Jerusalem (and surrounding areas)
Whether you're sitting in a café sipping a fancy-looking café hafuch, or enjoying your coffee prepared in a Finjan while your legs hang over the side of a cliff in the desert, the ritual of drinking coffee is woven throughout the fabric of Israeli society. Here, coffee culture is as diverse as society – Bedouins, Arabs, Israelis with roots in various places, be it Europe, American, or even Ethiopia, all relate to and serve coffee differently. The one notion that all cultures share is the bond between friends that drinking coffee together creates. Be it at a vibey Tel Aviv café, a small neighborhood coffee shop, or a quaint coffee cart, we hope you'll explore Israel's coffee scene on your next visit!
We at Via Sabra kinda love coffee (well, most of us anyway). So, in celebration of International Coffee Day (which we think should really be every day), here we share with you some of our favorite spots across the country: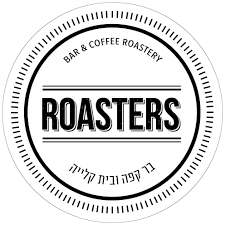 This cafe and roasting house was established in 2014 – with its first branch opening in the Mahane Yehuda Market. In 2018, another location opened in 2018 in Beer Sheva. Fresh coffee beans arrive from 15 different destinations, including South America, Africa and Asia, and roasted fresh in Israel. You can enjoy a fresh cup of coffee at any of their locations, or in the comfort of your own home, where the freshly roasted beans or ground coffee can be shipped to you.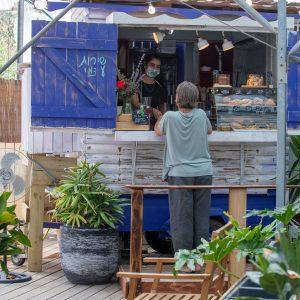 Situated at the back of a magical nursery (for plants, not children) in Abu Gosh, you almost feel as if you're drinking your coffee in the middle of a tropical rainforest. Owners Michal and Yaakoub from Majda restaurant opened this charming coffee cart so Michal would have the opportunity to explore and enjoy "everything I crave with my coffee" and share those creations with others. A wonderfully unique place.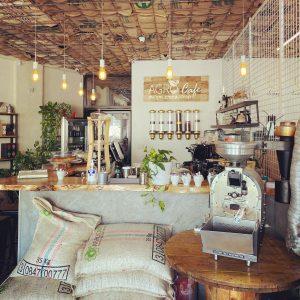 The Agrocafe system was created to help coffee growers manage the impact of global warming on their crops by managing the deployment of water and nutrients to the soil based on the what's needed according to geographical location.
The cafe, located in Srigim-Li On, bordering the Ella Valley, provides visitors with a full coffee experience. Beans are brought in from South America and roasted on-site. Here you can attend a coffee workshops, sample foods from local purveyors, and purchase chocolate made together with Agrocafe's coffee by local at-risk youth, and sell the best coffee tools available.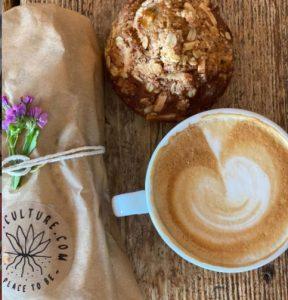 Located in Hod HaSharon, this outdoor oasis serve excellent coffee and food, as well as host a variety of performances, workshops, and events.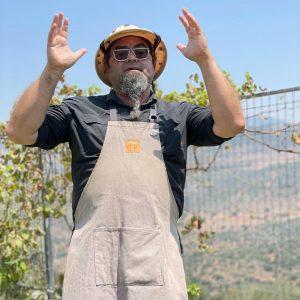 15 years ago, Genadi Kozakevich, a tour guide in Israel, decided to study the art of roasting coffee, and has set up a small roasting house in his home, Ishu Coffee. Located in the town of Eshhar in Misgav, in the Galilee region of northern Israel, Genadi runs trainings, workshops, and masterclasses from his home, which has become a meeting place for visitors from the world over.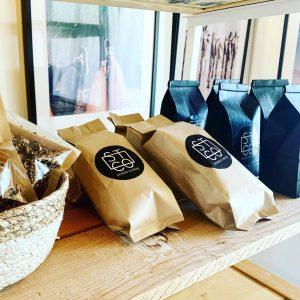 STCO is a coffee house/roastery nestled in an eclectic art gallery location in the Artist Quarter of Arad in southern Israel. With art exhibitions, live music performances, and other events, there's always something to do here. It's also the perfect place to enjoy a quiet cup of coffee on your own or with friends.
There are simply too many exceptional coffee places in Tel Aviv to pick just one. Whether you're looking for a place to meet friends, or to sit for hours and work, a few of our favorite shops, cafes and roasters are:
________________________
Join us on one of our famous tours and discover Israel's coffee as well as its many other hidden gems.