Join us for this 5-Star VIP experience designed exclusively for Melton's major donors and board members. As we end one extraordinary year and stand on the brink of a new one, we are excited to embark on a journey from what has been the "new normal" to the new and historic "NORMALization of UAE-Israel relations." We begin our journey in Dubai by soaking up the landscape, learning from experts, meeting locals, absorbing the culture, and tasting the fare. From there, we'll turn our watches back an hour, and head northwest to Tel Aviv on a journey that was, until recently, unthinkable. In Israel, we will experience a novel take on Israeli society with a focus on its Middle Eastern identity and the impact it has had on the Israel we know today. Amongst other topics, we will focus on matters of diplomacy, nation-state building, absorption, and more… while taking a deep dive into the multiple and dynamic layers of Israeli culture, art, and cuisine.
Highlights
• Single supplement - $1250
• Upgrades available
• Ask us about optional trip extensions
Itinerary
1 - Sunday (October 10) : Welcome to Dubai! v
2 - Monday (October 11) : Greater Dubai - The UAE and a New Middle East v
Focus: Insights Through Highlights
Activities:
Breakfast and Opening Program: Introductions

Al Seef – An historical site rooted in Dubai's culture and heritage

Al Fahidi - Historical neighborhood -Dubai Creek

Dubai Creek - A traditional boat journey (by abra), crossing Dubai Creek to visit the spice market and world-famous gold souk.

Introduction to local customs, religious practices, and culture at the Sheikh Mohammed Centre for Cultural Understanding

Panoramic Overview of Old and New Dubai from the Dubai Frame

Speaker: Mohammed Baharoon - Director General of b'huth, the Dubai Public Policy Research Center- An Emirati Perspective on the Abraham Accords and Peace with Israel

Dubai

Overnight: Dubai

Meal Plan: breakfast, lunch, dinner
3 - Tuesday (October 12) : Sharjah City - Building on Old Foundations v
Focus: Up close and personal with the Cultural Center of the Arab World
Activities:
Breakfast at the hotel

Sharjah Fort

Al Noor Mosque

Markazi souk, with multiple gold jewelers

Sharjah Museum of Islamic Civilization

Speaker: Ross Kriel - President of the Jewish Council of the Emirates (JCE) a growing Jewish Community of Expats in the UAE

Dubai

Overnight: Dubai

Meal Plan: breakfast, lunch, dinner
4 - Wednesday (October 13) : Modern Dubai - Envisioning the future v
Focus: Living the vision
Activities:
Breakfast at the hotel

Palm Jumeriah

Monorail & downtown Dubai

Burj Khalifa Tower, the tallest building in the world

Shopping at the Souk Al Bahar and Dubai Mall

Speaker: Dr. Elie Abadie - UAE's Senior Rabbi, Beirut-born, a prominent scholar of Sephardic Judaism

Dubai

Overnight: Dubai

Meal Plan: breakfast, dinner
5 - Thursday (October 14) : Welcome home - VIP Arrival! v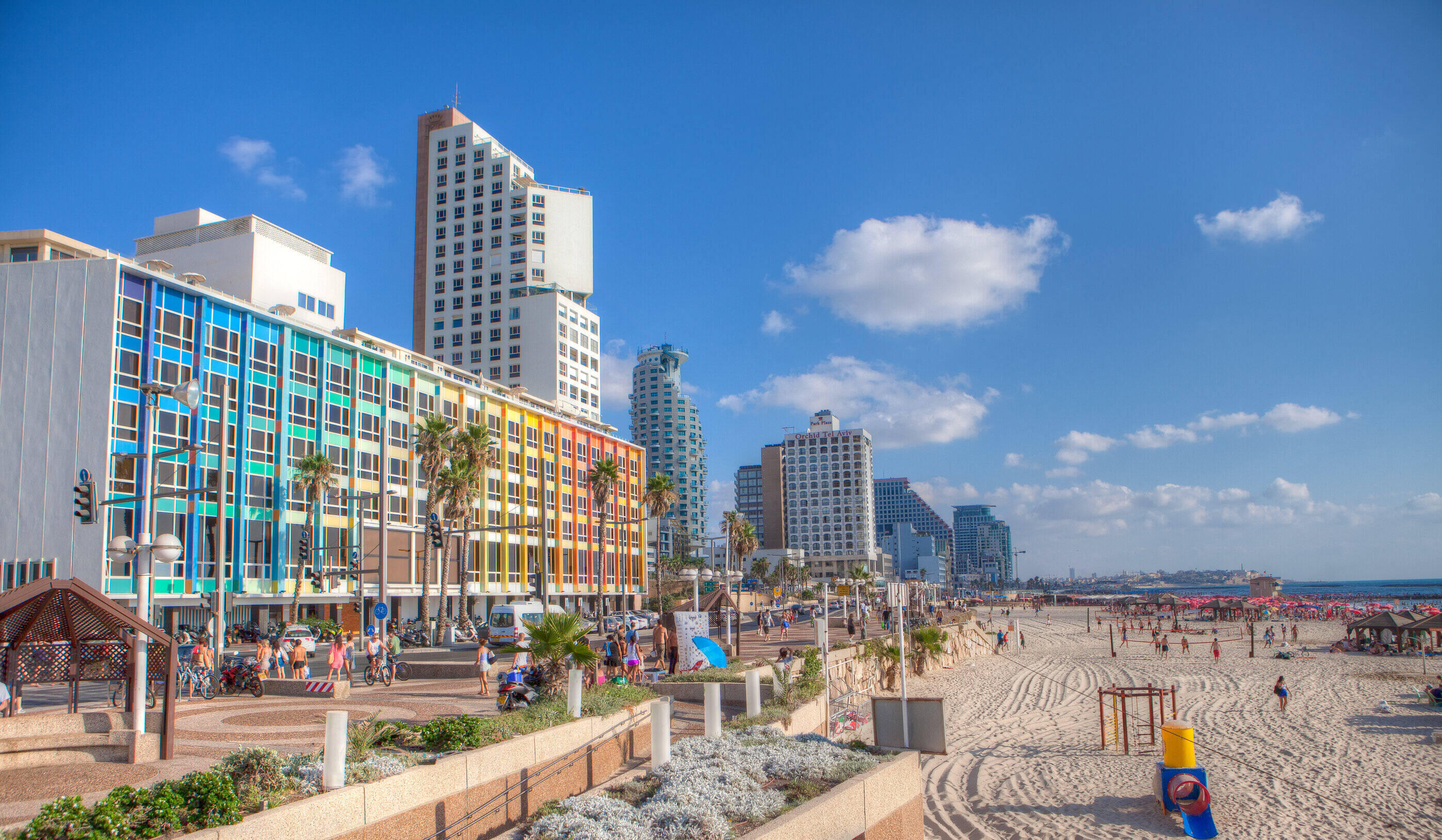 Focus: Looking East - The View from Israel
Activities:
Breakfast at the hotel

Interim summary session; Depart for Israel

Transfer to Dubai Airport

Flight to Ben Gurion Airport - With VIP Arrival

Cocktail hour

Opening dinner - Meeting over Dinner with a Middle East scholar & diplomat - focusing on Israel's new regional ties

Isrotel Royal Beach Tel Aviv

Overnight: Isrotel Royal Beach Tel Aviv

Meal Plan: breakfast, lunch, dinner
6 - Friday (October 15) : Israeli Culture Encountered afresh! v
Focus: Yom Shishi vibing through the art scene
Activities:
Breakfast at the hotel

Two options:

Morning with Shirel Horovitz - What is Israeli Art? Tour of the Tel Aviv Art Museum and art galleries with Shirel Horovitz. Shirel lectures, leads art tours, teaches art and is an art consultant to a variety of private groups and institutions among them Bezalel Academy of Art and Design.

Israeli Culture through Fashion - A fashion tour is a unique interactive way to introducing you to Israel and its culture. The tour addresses the relationship Israeli fashion has with the various aspects of living in Israel including identity questions, sub-groups in Israel, immigration to Israel, wars and cultural life and social entrepreneurship. During the tour, we will meet old and new fashion brands, designers who use ancient crafts and other professionals who use the best technology. We will walk, talk and shop.

Lunch of Israeli Street Food

Music program- Kabbalat Shabbatish- - At the former Pussycat Club, now a social space for change.

Shabbat begins 17:46

Shabbat dinner

Isrotel Royal Beach Tel Aviv

Overnight: Isrotel Royal Beach Tel Aviv

Meal Plan: breakfast, lunch
7 - Saturday (October 16) : Tel Aviv Shabbat v
Activities:
Breakfast at the hotel

Shul hopping and tiyul in Neve Tzedek or Kerem HaTeimanim - A central Tel Aviv Neighborhood, Kerem HaTeimanim means "Vineyards of the Yemenites". Yemenite pioneers who built the neighborhood and many of their descendants still live here today. The neighborhood underwent refurbishment and in the nineties and nowadays is a popular location for both religious and secular residents due to its central location. there are various types of architectural styles displayed in the neighborhood from British colonial style to Bauhaus and even modern-day style.

In private setting indulge in a Jewish Shabbat Brunch. - Enjoy the variety of classic ethnic foods that are part of the Shabbat day meal. These dishes are brought directly from the homes in which the food was cooked for families that share their heritage and flavors.

Untold Jaffa Walking Tour - Tour the Ajami neighborhood of Jaffa, a predominantly Arab neighborhood in Jaffa, you'll hear a challenging narrative about the city and its history. Continue your tour through Jaffa, enjoying the beauty of the winding streets and the beautiful port with its biblical reference.

Israeli Cocktail Workshop - Drink down a story of Israel! Travel the different regions of the country through the drinks. Through local spirits, quality Israeli produce, cultural design, and Israeli innovation, meet the staff of an Israeli cocktail 'start-up' and see how they translate this into amazing cocktails. Cocktails are mixed with Israeli alcohol, fruit in season, and wrapped into the Israeli story. You'll have a chance to learn to mix the drinks as well.

Shabbat ends 18:44

Dinner on your own

Isrotel Royal Beach Tel Aviv

Overnight: Isrotel Royal Beach Tel Aviv

Meal Plan: breakfast, lunch, dinner
8 - Sunday (October 17) : A Mosaic of Cultures v
Activities:
Breakfast at the hotel

Kfar Kassem - To what extent are we able to articulate the Abrahamic vision in Israel? Visit the Israeli-Arab town with a difficult history mixed with a desire to be included in the fabric of Israeli society.

Drive to Jerusalem

Jerusalem: City of Humankind

Old City options: - Photography, Food, Religious symbols

Ruth Baks - Continue to the Jewish Quarter and meet Ruth Baks, an orthodox American, who moved to Israel in the 1970's. She's a home cook, and avid baker, and is on a lifelong mission to study spices. Ruth's been to India more than 30 times. She'll welcome us into her home then she'll guide us through the ancient alleyways of the Jewish Quarter.

Dinner at Hamotzi - Israeli Master Chef winner Avi Levy combines a North African cooking style with a Jerusalem flare to create a rich kaleidoscopic of flavors using local ingredients from the nearby Machane Yehuda market.

Mamilla Hotel

Overnight: Mamilla Hotel

Meal Plan: breakfast, lunch, dinner
9 - Monday (October 18) : Culture Klatsch v
Activities:
Breakfast at the hotel

What is Israeli Cuisine? - Panel of experts-Sami Tamimi, Amit Aharonson, and Ruthie Russo (options)

Machane Yehuda Market Tasting Tour - In the heart of Jerusalem, a bustling multi-ethnic market bursting with life, art, and flavor, a tasting tour through Machane Yehuda market is an adventure for your taste buds. Enjoy the hustle and bustle with all the rich fragrances, colors and sounds this iconic Jerusalem market offers.

Museum for Islamic Art - The L.A. Mayer Memorial Museum for Islamic Art contains hundreds of objects representing the art of Islamic countries throughout the ages. The museum houses magnificent ceramic ware, figurines and tiles, as well as an outstanding collection of glass and metalwork, Jewelry, and a selection of calligraphy, miniatures and textiles. A further display is the magnificent collection of antique clocks, watches, automata and music boxes, including watches made by Breguet in Paris between 1769 and 1823.

Mekudeshet - Mekudeshet is an award-winning, cultural organization that creates original art and music to reimagine Jerusalem from a center of conflict into a laboratory for connection between people of all kinds. Meet the founder of the organization, Karen Brunwasser, and experience a taste of the work of Mekudeshet.

Dinner at Shalva Cafe

Mamilla Hotel

Overnight: Mamilla Hotel

Meal Plan: breakfast, lunch
10 - Tuesday (October 19) : Envisioning the Future v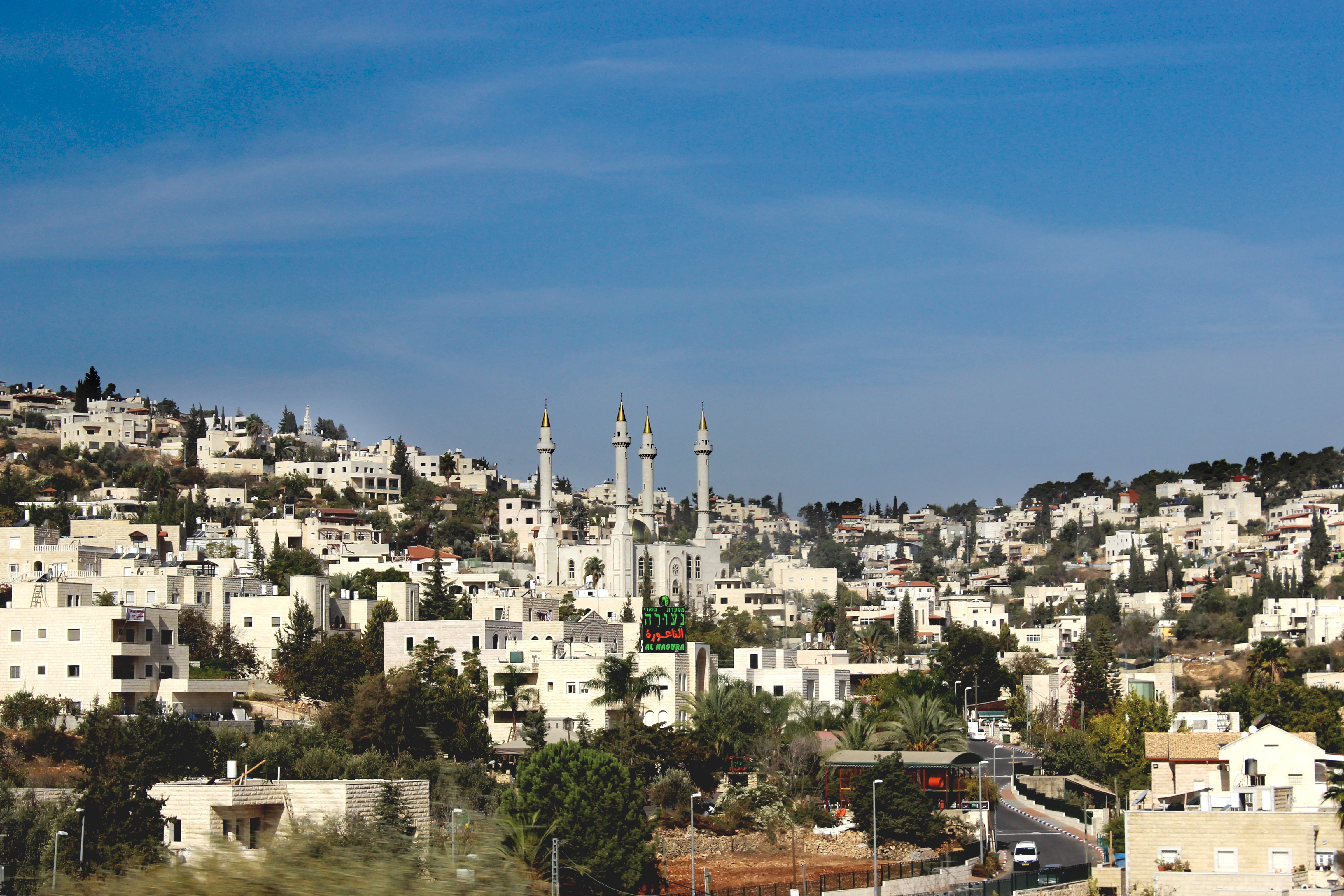 Activities:
Breakfast at the hotel

Tour of Abu Ghosh - Abu Ghosh is an Israeli-Arab town in the Jerusalem hills that is well known for its hummus, music festival, beautiful churches. and for a history of friendly relations with Jews and Zionism.

Meet with Issa Jaber, mayor of Abu Ghosh: How Can We Flourish Together

Hinam Center- Realizing the Vision - Mifgash at The Hinam Center, an organization that promotes social tolerance through significant, in-depth meetings between people from different identities. Meet teen participants in the center's programs and learn about Religious tolerance.

Closing lunch with Luiza Catering – Contemporary Israeli Kitchen

Summary Session over coffee & dessert

Back to hotel by 5:00 pm

Overnight: Back to hotel by 5:00 pm
Terms of Payment
Please refer to our full Terms and Conditions here
Cancellation Policy
Bookings can be cancelled within 48 hours, with a full refund.
Any cancellations due to COVID19 or ban on international travel to Israel – will issue a full refund. 
Cancellations up to 45 days prior to departure, the deposit per person will be charged (non-refundable).
Cancellations between 45 to 30 days prior to departure, entail a cancellation fee of 50% of the tour cost per person.
Cancellations between 29 to 8 days prior to departure, entail a cancellation fee of 75% of the tour cost per person.
For 7 to 0 days prior to departure entail a cancellation fee of 100% of the cost of the trip
Should members of a group booking cancel their participation, their deposits cannot be applied to the balance payment of other group members.
All cancellations must be made in writing.
What's Included

The entire 3.5 day program in UAE, including accommodation, all meals (kosher), transportation and flight from Dubai to TLV
v

A private, licensed, English speaking tour guide
v

Bottles of water at guests' need and snacks
v

Fees for sites and activities listed
v

Group transfers to & from the airport
v

Hotel Accomodation
v

Meals as listed in the itinerary
v

Tips for tour guides and drivers
v

Travel Insurance (recommended)
v

Airfare
v
Know before you go
Learn all about the things that you want