Join us for a fully accessible personal journey in Israel through history, geography, culture and heritage.
Highlights
• Fully-accessible trip for wheelchair users
• Visit historical sites, glimpse into modern Israel and meet young entrepreneurs
• Tour Jerusalem - The center of three religions
• Float on the Dead Sea at the lowest place on earth
FAQ
What's the weather like in Israel?
v
It is always best to check the weather forecast beforehand as the weather during Spring and Fall seasons can be unexpectedly warm or cold.

Spring (late March – May): Daytime temperatures are generally very pleasant - around 65-70°F, though it can still be hot in some areas (such as the Dead Sea and Eilat). There is a slight chance of rain, but it doesn't happen often. It can be cooler in the evenings in the North and Jerusalem - approximately 45°F.

Summer (late May - late September): Temperatures are usually in the high 80s-90s. At this time of year, humidity will be highest in Tel Aviv and Tiberias. Other areas such as Jerusalem are drier and cooler, particularly at night. The desert, Masada and Eilat are extremely hot, but dry. It will almost never rain in the summer in Israel!
Fall (late September – November): Same as Spring, but the rain can begin towards the end of the season.
Winter (December - early March): Winter can be mild and sunny, or severe and overcast. There's often heavy rain and, in January and February, even snow at times! Temperatures will be in the 50s-60s most places, but in the 40s in Jerusalem and the Galilee hills, and cold at night. Pack layers and be prepared for anything!
Will I need an adapter/converter for my electronics in Israel?
v
The electric current in Israel is 220 volts, C, single phase, 50 Hertz - the same as in Europe. If your appliance does not work on 220 volts, you will need an adapter or converter. Israeli plug sockets are three-pronged, but most accept European two-pronged plugs. We recommend that you bring your own adapter, though most hotels should be able to supply one. For cell phones & tablets you need a plug tip adapter. Smart devices (Android, iPhones, Kindles, iPads) can convert between 110v/220v by themselves and therefore only need the plug-tip adapter.
Many hotels nowadays have USB sockets and 110V sockets as well, but don't count on it. Also - we supply our guides with adapters/converters for our guests. Should you need it, we've got you covered.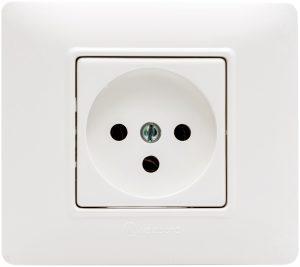 How do I know if this tour is suitable for me specifically?
v
Our Israel4All tours are fully accessible and are geared to include the widest variety of clients. However, we always suggest speaking to us, so we can iron out some details before going ahead and booking your trip. Also, usually this trip sells out quick and allows us to "multiply" the trip, and group according to abilities and points of interest. Have a question? Give us a call, text us, or schedule a Zoom session to have a talk with one of our reps. We promise we don't bite - and there are no strings attached!
Contact Us
Is it safe to travel in Israel?
v
Yes! It is safe for you and your family to travel in Israel. The Israeli government and the Palestinian Authority (PA) have a vested interest in encouraging tourism. As a registered tour operator we receive security updates from the Home Front office and on rare occasions adjust our itineraries on their recommendations
General guide for tipping
v
Tips are not included in the cost of a tour and are always at your discretion. Having said that, in Israel, it is customary to add a gratuity of 15-20% at a restaurant and to tip your guide and driver. For all groups ranging from 2-6 people, it is suggested that you tip the tour guide $70 -$100 (from the group) per day. For groups larger than 8, it is recommended to tip $8-$12 per person, per day + 50% for your bus driver. Please note! Unless stated otherwise, on our group tours, the hotels, restaurants with meals included and serving staff is being generously tips by our staff - on your behalf. If you are not sure, check with your guide or operator for further details.
Terms of Payment
Deposit is due immediately to secure the booking.
Balance for the trip is due no later than 45 days prior to first day of trip.
Please refer to our full Terms and Conditions here.
Cancellation Policy
Bookings can be cancelled within 48 hours, with a full refund.
Should it be necessary to cancel or postpone the tour due to force majeure circumstances, or Israeli government-imposed/air flight restrictions related to COVID-19,  a full refund may be possible, minus a $200 per person service fee.

For cancellations made:
Up to 45 days prior to departure, any payments made above the deposit towards the tour will be refunded. The deposit is non-refundable
45 to 30 days prior to departure, 50% of the total tour cost per person will be refunded
29 to 8 days prior to departure, 25% of the total tour cost per person will be refunded
7 to 0 days prior to departure, the client will incur 100% of the cost of the tour
Should members of a group booking cancel their participation, their deposits cannot be applied to the balance payment of other group members.
All cancellation requests must be made in writing.
What's Included

A private, licensed, English speaking tour guide and transportation
v

Transportation in an accessible vehicle for entire trip
v

Bottles of water, as needed, and snacks
v

Meals as listed in the itinerary
v

VIP services upon arrival & departure
v

Tips for tour guides and drivers
v

Airfare
v

Travel Insurance (recommended)
v
Testimonials
"Cannot recommend this operator enough. Our point of contact, Lorre, was always available no matter what the time difference, to answer any questions. I am a disabled traveller and find travelling tricky and slightly challenging. Israel4All made the holiday completely stress free and they thought of everything. You need an established and competent tour operator like Israel4all when visiting this region. Our guide was Noa and can genuinely say I've never learnt more and enjoyed learning more in my life. If you can get Noa.... then definitely do."
"This was our third trip with via sabra and it was outstanding. We went with Aliza Green who is a cook and cookbook writer who provided us with lots of insights. Orit Levi our tour guide (third time) was excellent. Via Sabra makes every trip different so we did not feel as if we were repeating anything. We took our seven year old grandson who was well received and loved the trip. Via Sabra is caring and strives to accommodate any requests. We cannot recommend Via Sabra enough and we are looking forward to our next trip."
Know before you go
Helpful articles from our Israel travel blog