Highlights
• Visit Army Bases throughout Israel and meet Soldiers from different backgrounds
• Extreme sports like Jetskies and EZ Raiders
• Meeting with local entrepreneurs and young business owners
• Unique, boutique hotels throughout the trip
• Single supplement - $800
FAQ
Is everything closed on Shabbat in Israel?
v
Shabbat (the Sabbath), the Jewish holy day of the week, starts at sunset on Friday and ends shortly after sundown on Saturday evening. All public offices, banks and many stores are closed on Shabbat. Museums, national parks and most art galleries are open. Restaurants (not supervised kosher) and entertainment spots are open. On Shabbat, buses and trains do not run in every city, but taxis do. Airports are open as well. Naturally, cities differ from each other. For example, while Tel Aviv is mostly open on Shabbat, Jerusalem will mostly be closed. But there is still lots to do around the country, even on Shabbat. Just ask us for some recommendations!
What clothes should I bring?
v
Israel is a very informal country and the most formal you'll have to be is "business casual". Religious sites require long pants for the men and clothing that covers the knees and shoulders for the women. Men and women may be requested to cover their heads at Jewish and Muslim religious sites, while at Christian sites men are usually required to remove their hats. It's important to have comfortable walking shoes for the touring days. A hat, sunglasses, and sunscreen are highly recommended as well. For warmer days, natural fibered clothes are best. We recommend bringing clothing that can be layered, as the night and day temperatures can vary greatly, regardless of season. Bring long-sleeved shirts, sweaters, a warm jacket/raincoat, as well as T-shirts. TALK TO US TO FIND OUT HOW YOU CAN SUPPORT OTHERS BY DONATING YOUR COAT AT THE END OF YOUR TRIP.
Will I need an adapter/converter for my electronics in Israel?
v
The electric current in Israel is 220 volts, C, single phase, 50 Hertz - the same as in Europe. If your appliance does not work on 220 volts, you will need an adapter or converter. Israeli plug sockets are three-pronged, but most accept European two-pronged plugs. We recommend that you bring your own adapter, though most hotels should be able to supply one. For cell phones & tablets you need a plug tip adapter. Smart devices (Android, iPhones, Kindles, iPads) can convert between 110v/220v by themselves and therefore only need the plug-tip adapter.
Many hotels nowadays have USB sockets and 110V sockets as well, but don't count on it. Also - we supply our guides with adapters/converters for our guests. Should you need it, we've got you covered.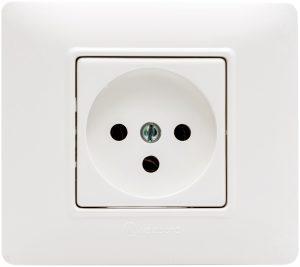 Terms of Payment
Deposit is due immediately to secure the booking.
Balance for the trip is due no later than 60 days prior to the first day of trip. An invoice will be sent 90 days before the trip.
Please refer to our full Terms and Conditions here.
Please note: 
The itinerary is subject to change as a result of unforeseen changes from suppliers, weather, etc.
This proposal is valid for 1 week for private clients, and 10 days for groups. 
Cancellation Policy
Bookings can be cancelled within 48 hours, with a full refund.
For cancellations made:
Up to 60 days prior to departure, any payments made above the deposit towards the tour will be refunded. The deposit is non-refundable
60 to 30 days prior to departure, 50% of the total tour cost per person will be refunded
29 to 8 days prior to departure, 25% of the total tour cost per person will be refunded
7 to 0 days prior to departure, the client will incur 100% of the cost of the tour
Should members of a group booking cancel their participation, their deposits cannot be applied to the balance payment of other group members.
All cancellation requests must be made in writing.
What's Included

A private, licensed, English speaking tour guide
v

Bottles of water, as needed, and snacks
v

Fees for sites and activities listed
v

Group transfer to the airport on departure
v

Hotels throughout the trip
v

Meals as listed in the meal plan at the end of each day
v

Transportation throughout the trip to all programmed activities
v

Airfare
v

Optional and suggested activities
v

Tips for tour guides and drivers
v

Travel Insurance (recommended)
v
Testimonials
"Best Vacation Ever! My wife and I just returned from our first trip to Israel. We've traveled domestically and overseas many times. This was absolutely the best trip we've ever taken. I know many people who have gone to Israel and made lots of recommendations to go here, go there, etc... Ros and the crew at Via Sabra were absolutely fantastic. From shaping the trip to meet our schedule, finances, desires, etc... Via Sabra hit the mark on the nose. They made the trip easy from the gitgo with VIP service to and from Israel; no long lines to wait in and an expert on both ends of the trip to help us navigate the airport, customs, passport control, VAT refunds, baggage and our transport to and from the airport. We had a magnificent guide, Mark Kedem, who was made the trip even more enjoyable; beyond our expectations. Mark has an uncanny knowledge of all aspects of Israel including the geography, history, architecture, food, how all the religions interact, etc. It was like a great history class in-country with great food. Mark also steered us to off the beaten path places and restaurants that were truly memorable and unique. We plan to go back to Israel soon (hopefully next year) and will definitely use Via Sabra and Mark again. They're worth every penny!!!!"
"Via Sabra gave us an Israel experience like no other. The bookings, the guides, where we went, everything was a joy, the perfect combination of touring, learning and fun."
Know before you go
Helpful articles from our Israel travel blog