Israel – Seventy-Four Years Old and Still Kicking
Highlights
• Tour Jerusalem: The City of East and West, Ancient and New, Realigns and Communities. .
• Celebrate Pride Parade at the first Hebrew City, the City of Cool - Tel Aviv
• "Taste" the Seven Spices of the Land atop Galilee mountains and down south in the Negev
• Meet the REAL spices of Israel - artists, chefs, winemakers, desert pioneers ....
Itinerary
1 - Sunday ( October 30 ) : Seven Spices and more
v
Activities:
Arrival at Ben Gurion airport - Welcome to Israel. Join Chef Lior Lev Sercarz for an exciting and multi-sensory 10-day journey into Israeli culinary and culture.

Erez Komarovsky - Participate in a bread baking workshop / Galilean Brunch at Chef Erez Komarovsky's terrace in Mitzpe Matat.
Komarovsky is considered the godfather of Israeli baking and one of Israel's most prominent culinary figures. Komarovsky is one part of "Erez and Hanan" high-end catering company, founder of the legendary "Lehem Erez" and the author of many cookbooks, baking and otherwise. Komarovsky partakes in special culinary projects and is a mentor and judge on "Game of Chefs", a cooking competition reality show currently broadcast on Israel Channel 13.

Visit The Galilee Culinary Institute - The center for immersive culinary experiences, innovation, and excellence.

Check in hotel

Bustan Haim - Bustan Haim is where Chef Lior Lev Sercarz's family produces olive oil and grows their own produce

Mitzpe Hayamim Hotel

: Mitzpe Hayamim Hotel
2 - Monday ( October 31 ) : The Land of Innovation and Honey
v
Activities:
Breakfast at hotel

Optional: Yoga at hotel / in nature

Spices workshop with Chef Lior Lev Sercarz - Lior Lev Sercarz is the chef, spice blender and owner of La Boîte, a biscuits and spice shop in New York City. Lior and La Boîte have been featured in publications including The New York Times, Vogue, In Style Magazine, Every Day with Rachel Ray, Food & Wine Magazine and the SAVEUR 100.
Lior Lev said "If you want to make good food and beverages you need to know about spices". Well, look no further than this hands-on spice making and blending workshop by none other than the "spice therapist" himself, Chef Lior Lev. Learn from Lior how to use spices to take a dish from mediocre and boring to delicious and exciting.

Meet Farah Raslan at Knafe Kaak (Agamon Hahula Market) - When Farah Raslan first crossed the border from Lebanon into Israel, she did not speak a word of Hebrew and had no knowledge of Israeli culture. Today, she is one of Israel's up and coming chefs, taking the culinary scene by storm after making it to the finals of Israel's Master Chef by preparing authentic Lebanese cuisine.
Meet Farah to hear her unique personal story as she prepares, especially for us, her unforgettable knafeh.

BeeWise - The Israeli Israeli startup that solves 170-year-old problem - Beewise Technologies Ltd,. develops autonomous beehives that can house up to 40 different bee colonies at a time, allowing beekeepers to remotely treat their hives and care for their bees. The autonomous beehives can control temperature and humidity, monitor pests within the hives and apply pesticides where needed in real-time. It can also harvest honey once it detects a frame is full, storing it in a 100-gallon container.

Afternoon at leisure at hotel. Opportunity to enjoy SPA streatments

(Shabbat) Dinner at hotel OR at Grill Restaurant

Mitzpe Hayamim Hotel

: Mitzpe Hayamim Hotel
3 - Tuesday ( November 1 ) : Shabbat in Nature
v
Activities:
Breakfast at hotel

Optional: Yoga at hotel / in nature

Optional: Enjoy SPA treatments

Late departure from hotel

Shabbat Brunch at Shoko Spring - At the Shoko Spring, overlooking the Golan Heights and Sea of Galilee, we will enjoy the variety of ethnic home cooking cuisines served at Israeli homes every Shabbat. The Israeli society is a melting pot, people and communities who gathered here from four corners of the earth - from Yeman, Russia, Kurdistan, Iraq, Ethiopia and many more. Each ethnicity has its unique dishes, flavors, smells, stories, and they all make an interesting blend of food and culture

The genie is out of the bottle - Naama Szterenlicht, tonic brewer and artisanal forager, will share with us the secrets of local tonic.

Afternoon at leisure. Rest, relax and enjoy SPA treatments

"White" Dinner at a vineyard in the Golan

Mitzpe Hayamim Hotel

: Mitzpe Hayamim Hotel
4 - Wednesday ( November 2 ) : Ascending Jerusalem
v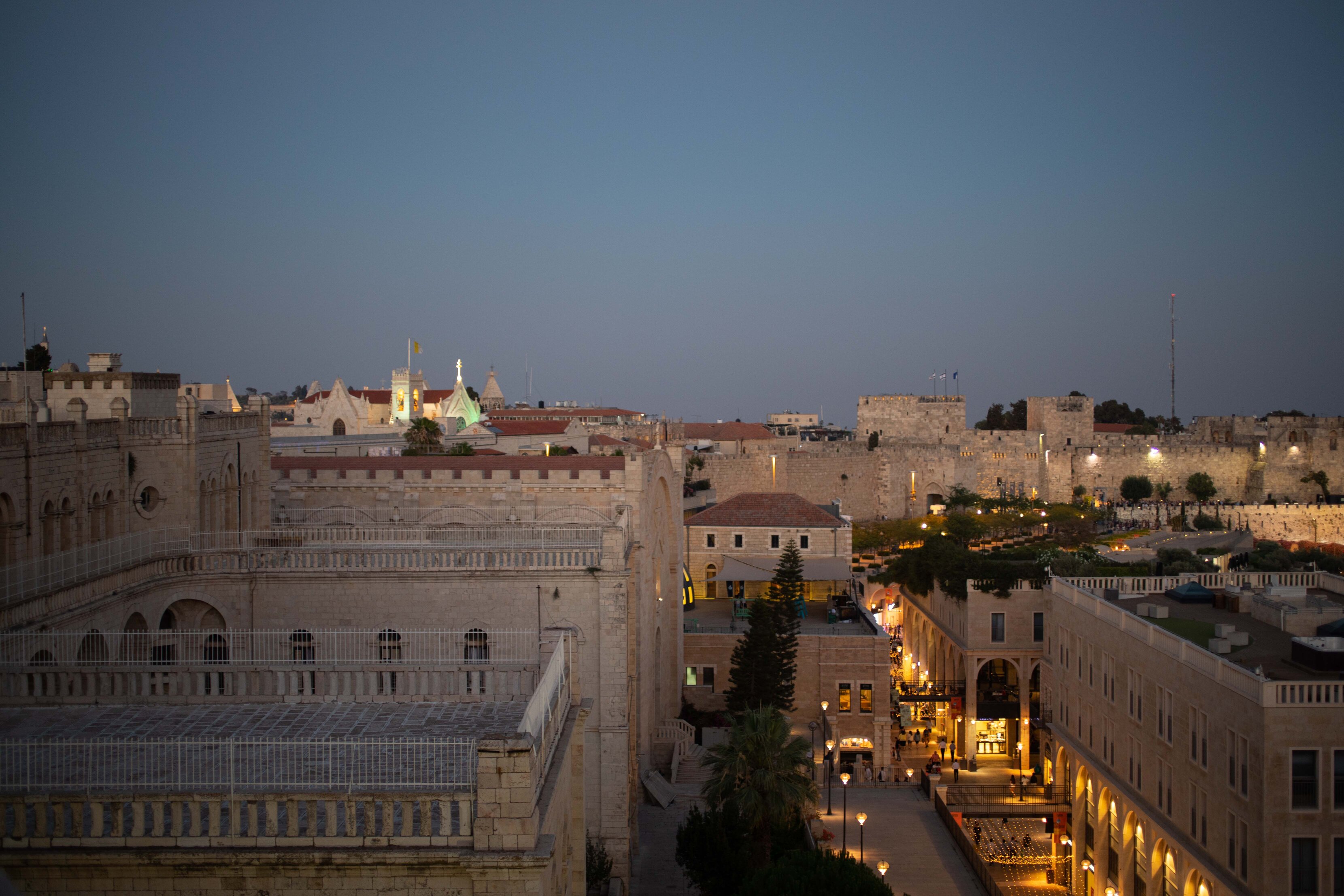 Activities:
Breakfast at hotel

Check out and depart hotel

Drive along Israel's narrow waistline

Fauda Experience - Avi Issacharoff - In Kfar Kasem where much of Fauda's first season was filmed, meet Middle East analyst, writer and producer, Avi Isacharoff, to hear about the making of the series.

Lunch en route

Shavuot Celebration at Kibbutz Tzora - Celebrate the harvest season, the agriculture produce of the year showcased in all its glory at Kibbutz Tzora

Check in hotel

Dinner on your own

Mamilla Hotel

: Mamilla Hotel
5 - Thursday ( November 3 ) : Puzzle pieces building
v
Activities:
Breakfast at the hotel

Jerusalem - City on the Seam Line - View the city from many angles and engage in a conversation about the complexities, including:
- Security Fence: Get a better understanding on the rationale behind its construction and analyzes its efficiency for communities on both side, East and West Jerusalem residents.
- Sur Beher, a Palestinian neighborhood in East Jerusalem and meet with local leader.
- Tour Musrara neighborhood, a microcosm of all potential tensions. Walk through the 1948 Musrara , a Jerusalem that is divided between the Israelis and Jordanians. It was here where in the 1970s the Black Panthers roared for social justice. Learn how in the 1980s renewal, gentrification, and ultra-orthodoxy began.
- Damascus Gate: At the main entrance to the Muslim Quarter.

Late lunch at Hatzot - Hatzot is a Jerusalem institution. This landmark family restaurant was founded in 1970 by two brothers, Abraham and Michael Ajami, at one of the first neighborhoods outside the old city. Legend has it that Meurav Yerushalmi - the favorite Israeli mixed grill dish - was born at Hatzot Restaurant.

Stroll Machane Yehuda Market - In the heart of Jerusalem, a bustling multi-ethnic market bursting with life, art, and flavor, a tasting tour through Mahane Yehuda market is an adventure for your taste buds. Enjoy the hustle and bustle with all the rich fragrances, colors, and sounds this iconic Jerusalem market offers.

What you see from here, you don't see from there - Afternoon meeting with high ranking official at the Ministry of Foreign Affairs.

Mamilla Hotel, Jerusalem

: Mamilla Hotel, Jerusalem
6 - Friday ( November 4 ) : Ancient and Modern Vision
v
Activities:
Breakfast at the hotel and check out

Drive South

Old CIty Quarters: Four Quarters, Four Faces - Walking tour in the Old City of Jerusalem. Meet people, religions, customs and costumes.

Ben Gurion Grave: Overlooking the Negev - Stop at the gravesite of David Ben-Gurion, Israel's first Prime Minister, whose vision for settling the desert is continuing to bloom. Throughout the next few days, you will see how Ben Gurion vision comes to life.

Check into hotel, time to relax before dinner

Drinks on the porch - Enjoy good Israeli wine and alcohol at Beresheet Hotel's porch overlooking the Ramon Crater

Dinner at hotel

Beresheet Hotel, Mitzpe Ramon

: Beresheet Hotel, Mitzpe Ramon
7 - Saturday ( November 5 ) : "It is in the Negev that the creativity and pioneer vigor of Israel shall be tested" (David Ben Gurion)
v
Activities:
Breakfast at hotel

Optional: Yoga in the desert - Yoga

Optional: Morning nature hike

Mitzpe Ramon Spice Route Quarter - Spice Route Quarter was derelict industrial zone until transformed into a funky artist colony. Wander through galleries and eateries, meet artists, designers, musicians, and enjoy the bohemian vibe of the desert.

Lasha Bakery including lunch - When it's time for lunch meet Hadas Meir of the Lasha Desert Bakery who will guide you in a bread baking workshop. For Meir, baking is a spiritual thing. "I think bread is a blessed food. It is the most moving interpretation of combining matter and spirit".

Orlyya Farm - Orliyaa Farm is named after the Goddess of love, Aphrodite, who represents feminine power and wisdom.
Located a short drive from the ancient Nabbatean settlement of Avdat, Orlyya focuses on agriculture, particularly cultivating oil from the Argan tree – a great flavor enhancer in countless dishes and a wonderful ingredient for
cosmetic.

Ramat Negev Agricultural R&D Center - Visit the R&D Visitor Center. Its main purpose is to encourage the development of agriculture in the peripheral areas, taking advantage of natural resources. Ramat Negev R&D focuses on developing advanced agriculture in arid conditions, irrigating with brackish water. After a short explanation visit a greenhouse of unique vegetable varieties.

Bedouin Hospitality and Dinner - Learn about the Bedouin heritage, lifestyle, and culture firsthand from a local. Experience the Bedouin's famous customs of hospitality over traditional coffee, tea, and conversation, followed by "hafla" dinner.

Beresheet Hotel, Mitzpe Ramon

: Beresheet Hotel, Mitzpe Ramon
8 - Sunday ( November 6 ) : Desert and Desserts
v
Activities:
Breakfast at hotel

Optional: Yoga in the desert

Optional: Morning nature hike

Check out. Depart hotel for Nitzana area

Shirat Hamidbar - When a dream comes true. At Beer Milka, in the sand dunes of Halutza, lies a unique organic farm which grows medicinal herbs and spices, Moroccan Argan trees, edible grapes and a colorful orchard, all are examples of sustainable desert agriculture. Meet Golan and Noa to see how they live their dreams.

Kesem Hamidbar Kadesh Barnea - Here the arid desert, a miracle of agriculture takes place with cherry tomatoes. Meet the farmer, Chemi, to see what has been achieved through technology.

Master Chef Experience - On a desert road from .... to nowhere, we will cook our own meal using desert ingredients; fruits and vegetables, spiced with local herbs and some of the world-renowned Negev-made wines

Drive to Tel Aviv-Jaffa

Late afternoon: check in hotel

Dinner on your own

Tel Aviv Nights - Experience Tel Aviv night scene. Visit coolest bars, trendiest clubs and best party. Hip-hop, techno, Latin or even Israeli music, don't stop partying at the City that Never Sleeps.

The Norman Tel Aviv- Boutique Hotel

: The Norman Tel Aviv- Boutique Hotel
9 - Monday ( November 7 ) : Tel Aviv, Ya Habibi, Tel Aviv
v
Activities:
Breakfast at hotel

Tel-Aviv Pride Parade - Celebrate LOVE of all kinds at the Tel-Aviv Pride Parade.

Tishrey Bar: The Ark Effeck - At sunset we will gather to drink down a story of Israel! Travel the different regions of the country through the drinks. Through local spirits, quality Israeli produce, cultural design, and Israeli innovation, meet the staff of an Israeli cocktail 'start-up' and see how they translate this into amazing cocktails. Cocktails are mixed with Israeli alcohol, fruit in season, and wrapped into the Israeli story. You'll have a chance to learn to mix the drinks as well.

Shabbat Dinner at Anglo ve Nina - Festive dinner in a historic building that served as the First Bank in Israel.

The Jaffa Hotel, Tel Aviv-Jaffa

The Norman Tel Aviv- Boutique Hotel

: The Norman Tel Aviv- Boutique Hotel
10 - Tuesday ( November 8 ) : Untold Tel Aviv-Jaffa
v
Activities:
Breakfast at hotel

Optional: Old Jaffa - Tour Old Jaffa, one of the most ancient port cities in Israel and the Mediterranean basin. This is the port from which prophet Jonah attempted to escape the word of God. For centuries, the port of Jaffa was the gateway to the Land of Israel. Today Jaffa is a mixed city, where Jews and Arabs live alongside each other. Tel Aviv, Jaffa's much younger sister, was established centuries later, in the year 1909, but the two were united into one municipality already in 1949, yet each part kept its unique feel and atmosphere. Jaffa has been regenerated in recent years with the old narrow streets and courtyards becoming a highly popular part of Tel Aviv's urban tapestry.

On a walk through Jaffa, discover the ancient and modern situated side-by-side. Stroll through the alleyways of the Old City filled with artist studios as well as archaeological discoveries. Discover which Jewish and Christian stories took place in the city.

Optional: Rothschild Boulevard - Rothschild Boulevard was one of the first streets to be built in the city of Tel Aviv a little over 100 years ago. In the heart of the "White City", it is lined with Tel Aviv's iconic architecture, the Bauhaus style, which led to its recognition as a UNESCO World Heritage site. Many of these buildings have been beautifully restored and now house the offices of financial institutions, creative firms, cafes and luxury residences.

My Art, My Heart - Enjoy creative Tel Aviv and its trendy neighborhoods. Meet young artists who will introduce you to their
Tel Aviv, as you visit their studios and sit at "their" favorite street cafe.

Explore the Evolution of Israeli Street Food with the experts, including tastings

Afternoon at leisure

Closing Dinner at a restaurant - TBD

Depart for airport

VIP assistance at the airport

: VIP assistance at the airport
11 - Wednesday ( November 9 )
v

: VIP assistance at the airport
FAQ
What's the weather like in Israel?
v
It is always best to check the weather forecast beforehand as the weather during Spring and Fall seasons can be unexpectedly warm or cold.

Spring (late March – May): Daytime temperatures are generally very pleasant - around 65-70°F, though it can still be hot in some areas (such as the Dead Sea and Eilat). There is a slight chance of rain, but it doesn't happen often. It can be cooler in the evenings in the North and Jerusalem - approximately 45°F.

Summer (late May - late September): Temperatures are usually in the high 80s-90s. At this time of year, humidity will be highest in Tel Aviv and Tiberias. Other areas such as Jerusalem are drier and cooler, particularly at night. The desert, Masada and Eilat are extremely hot, but dry. It will almost never rain in the summer in Israel!
Fall (late September – November): Same as Spring, but the rain can begin towards the end of the season.
Winter (December - early March): Winter can be mild and sunny, or severe and overcast. There's often heavy rain and, in January and February, even snow at times! Temperatures will be in the 50s-60s most places, but in the 40s in Jerusalem and the Galilee hills, and cold at night. Pack layers and be prepared for anything!
Will I need an adapter/converter for my electronics in Israel?
v
The electric current in Israel is 220 volts, C, single phase, 50 Hertz - the same as in Europe. If your appliance does not work on 220 volts, you will need an adapter or converter. Israeli plug sockets are three-pronged, but most accept European two-pronged plugs. We recommend that you bring your own adapter, though most hotels should be able to supply one. For cell phones & tablets you need a plug tip adapter. Smart devices (Android, iPhones, Kindles, iPads) can convert between 110v/220v by themselves and therefore only need the plug-tip adapter.
Many hotels nowadays have USB sockets and 110V sockets as well, but don't count on it. Also - we supply our guides with adapters/converters for our guests. Should you need it, we've got you covered.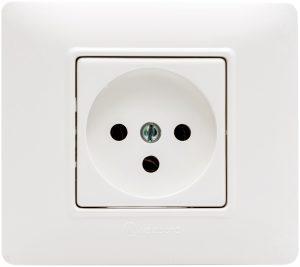 Will our tour include free time?
v
Tour guides try to balance the tour schedule and free time for shopping in certain areas. Many nights are free so you will have the opportunity then to explore on your own as you please. Check out what you can do on your free time in your current location (link).
Terms of Payment
Deposit is due immediately to secure the booking.
Balance for the trip is due no later than 45 days prior to first day of trip.
Please refer to our full Terms and Conditions here.
Cancellation Policy
Bookings can be cancelled within 48 hours, with a full refund.
Should it be necessary to cancel or postpone the tour due to force majeure circumstances, or Israeli government-imposed/air flight restrictions related to COVID-19,  a full refund may be possible, minus a $200 per person service fee.

For cancellations made:
Up to 45 days prior to departure, any payments made above the deposit towards the tour will be refunded. The deposit is non-refundable
45 to 30 days prior to departure, 50% of the total tour cost per person will be refunded
29 to 8 days prior to departure, 25% of the total tour cost per person will be refunded
7 to 0 days prior to departure, the client will incur 100% of the cost of the tour
Should members of a group booking cancel their participation, their deposits cannot be applied to the balance payment of other group members.
All cancellation requests must be made in writing.
What's Included

A private, licensed, English speaking tour guide and transportation
v

Meals as listed in the itinerary
v

Bottles of water, as needed, and snacks
v

Airfare
v

COVID-19 health insurance coverage (required)
v

COVID-19 testing (when required)
v

PCR testing (when required)
v

Tips for tour guides and drivers
v
Testimonials
"Via Sabra gave us an Israel experience like no other. The bookings, the guides, where we went, everything was a joy, the perfect combination of touring, learning and fun."
"Our trip with Via Sabra exploring the rich history, culture and food of the Jews from Arab countries was excellent in every respect. It is a side of Israel that most don't see, yet critical to understanding Israel today. Highly recommended!"
Know before you go
Helpful articles from our Israel travel blog