Canadian leaders in disability services, advocates, political leaders and those with lived experience will explore Israeli disability services, sharing knowledge, finding common learnings and bringing home new partnerships and ideas. From policy to practice, the mission will be an intense exploration of the possible through an international lens.
VIEW DRAFT ITINERARY BELOW
Highlights
• Please note: Price in U.S. Dollars
Itinerary
1 - Monday ( June 5 ) : Welcome to Israel
v
2 - Tuesday ( June 6 ) : Setting the Stage- Disability Advocacy in Context
v
Tel Aviv
Activities:
Breakfast at the hotel

Meet one of Israel's leading journalists

Meet faculty for people with disabilities at Bar Ilan university

Sarona-short tour, shopping, lunch on own - Sarona is a renovated complex in the heart of Tel Aviv, originally a German Templar Colony, the site sits at the heart of what is a new central business district of the city, with offices and apartments surrounding the beautifully landscaped complex, in which 33 original Templar buildings dating up to more than 140 years, have been painstakingly restored, and today house boutique stores, artist galleries, quaint cafes, and some of the city's hottest restaurants and bars.

Canadian Consulate Reception

Dinner at a restaurant

Crowne Plaza Tel Aviv

Overnight: Crowne Plaza Tel Aviv
3 - Wednesday ( June 7 ) : Best Practices
v
Tel Aviv and the Mediterranean Coast
Activities:
Breakfast at the hotel

Caesarea National Park - Thanks to technology, Caesarea National Park is the first national park in Israel to be accessible to the blind. The Caesarea Development Company has launched an application that allows the blind to enjoy the variety of attractions located at the archeological site, as part of improving and upgrading accessibility in the port of Caesarea

Site visit: Beit Issie Shapiro - Beit Issie Shapiro is Israel's leading developer and provider of innovative therapies and state-of-the-art services for children and adults across the entire range of disabilities impacting on over half a million people annually.

Tentative: Dinner in small groups with Roim Rachok - Ro'im Rachok is a program designed to train young adults with high-functioning autism in professions by the Israel Defense Forces. Qualified young adults, who want to volunteer for service in the IDF or integrate into the job market, are taught professions for which they have a comparative advantage.

Crowne Plaza Tel Aviv

Overnight: Crowne Plaza Tel Aviv
4 - Thursday ( June 8 ) : Living on the Edge
v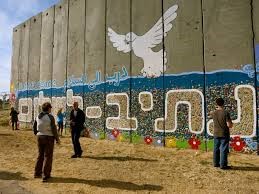 Day in the Negev Desert
Activities:
Breakfast at the hotel - Check out and depart towards the south

Stop at the Peace Wall at Moshav Netiv HaAsara - Meet Tsamaret Zamir, an artist and the creator of the project who will talk about life in the moshav in the shadow of the ongoing security situation – and about the hope of a good and peaceful future. Choose a colorful optimistic tile on which to write a personal wish and later glue to the border wall.

Aleh Negev - The ADI Negev-Nahalat Eran Rehabilitation Village was named in memory of Eran Almog, the late son of Didi and Major General (Res.) Doron Almog. Fueled by his love for Eran, who was born with severe autism and intellectual disabilities, Doron Almog guided the creation of an expansive residential and rehabilitative complex in Israel's south that has become a home and family for more than 150 children and young adults with severe disabilities and complex medical conditions, and provides a host of rehabilitative solutions for individuals from all backgrounds and levels of need.

Continue to Beer Sheva - Site visits

Dinner on the way to Jerusalem

Inbal Hotel

Overnight: Inbal Hotel
5 - Friday ( June 9 ) : Jerusalem-Holy to All
v
Activities:
Breakfast at the hotel

Old City Walking Tours - Tour Jerusalem's Old City. Meet people and places of the Old City. In the Jewish Quarter, uncover the layers of Jewish history from the time of the First Temple until the present day. In the Christian Quarter, visit the Church of the Holy Sepulchre. View the Temple Mount. Throughout the tour explore the complexity of a city that is holy to these three major religions.

Free time and lunch on your own

Shabbat Dinner at the hotel

Roundtable with Israeli advocates and service partners

Inbal Hotel

Overnight: Inbal Hotel
6 - Saturday ( June 10 ) : Shabbat Shalom
v
Relaxing Shabbat day in Jerusalem
Activities:
Breakfast at the hotel

Optional: Israel museum - Visit the unique collections and expansive grounds of the Israel Museum, the country's national museum. Linger over the renowned international and Israeli art, the world's most complete Judaica collections and the charming Billy Rose Sculpture Garden. You can also visit the Shrine of the Book, home to the exceptional archaeological finds of the Dead Sea Scrolls and other rare ancient manuscripts.

Optional: Neighborhood Walking Tours

Host visits with peers in small groups- through Present Tense

Havdalah

Dinner on your own

Inbal Hotel

Overnight: Inbal Hotel
7 - Sunday ( June 11 ) : Taking Action
v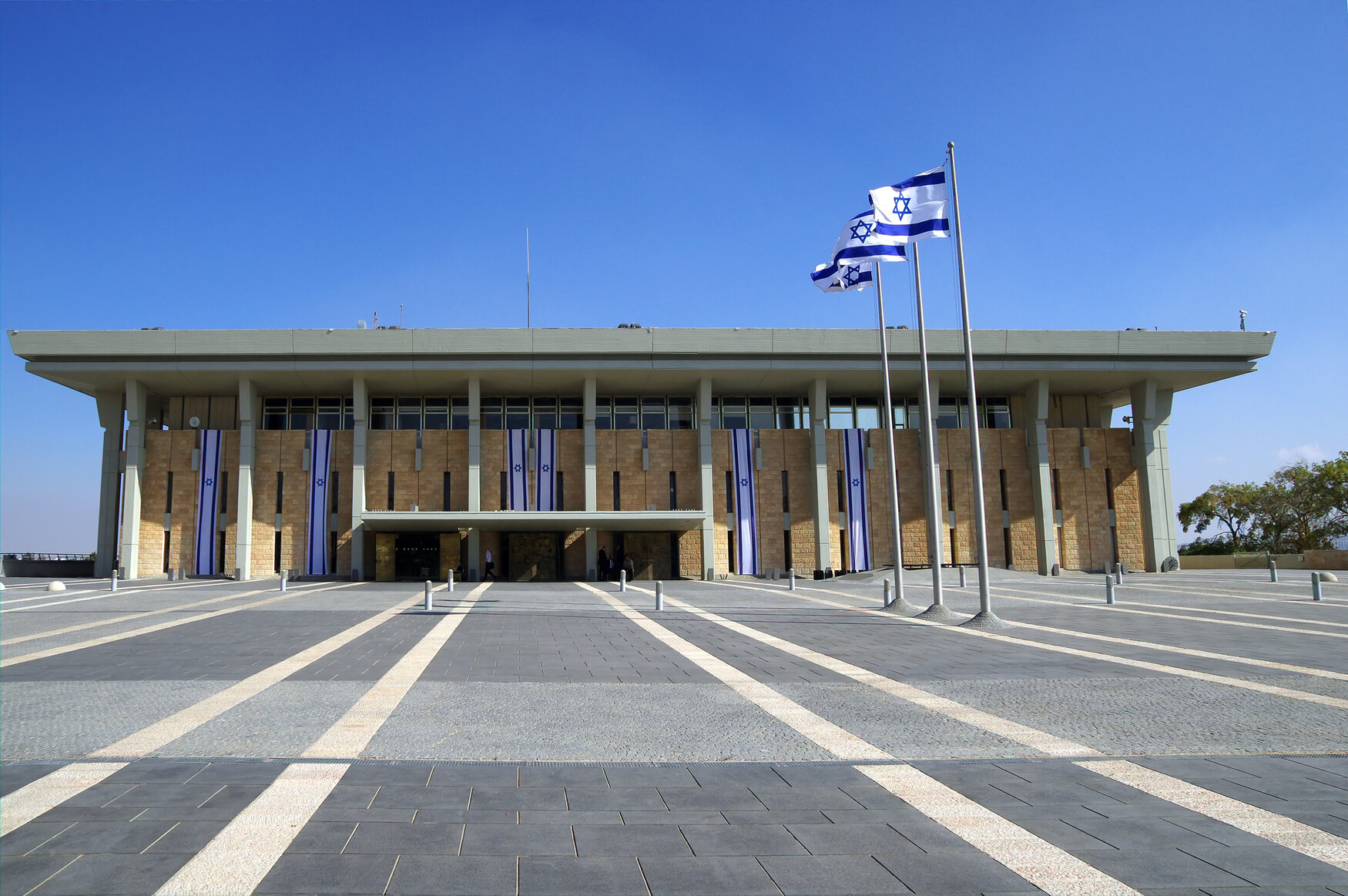 Jerusalem
Activities:
Breakfast at the hotel

Visit and meet members of the Knesset - The Knesset, Israel's parliament, was named after "Haknesset Hagedolah," the Great Assembly of the Second Temple period. Today it stands as a symbol of both Jewish sovereignty and dedication to democracy. In lively, often heated, debates, its 120 elected members reflect the divergence of Israeli public opinion, legislate and oversee the workings of the government.

Agency site visits

Ceremonial signing of agreements of cooperation and implementation

Final dinner at Cafe Shalva - Shalva is a Jerusalem based organization that provides services to children with special needs and their families. Graduates of Shalva work at the café, and the café's profits go back to the center to support its programs.

Inbal Hotel

Overnight: Inbal Hotel
8 - Monday ( June 12 ) : L'hitraot- Bringing it Home
v
Activities:
Breakfast at the hotel

Transfer to the airport

Overnight: Transfer to the airport
FAQ
What documents do I need to travel to Israel?
v
US and Canadian citizens are not required to obtain a visa for travel to Israel. Citizens from all other countries will need to check with their respective embassies/consulates or visa agency to determine if a visa is required. You can also check 
here.
 Your passport needs to be valid for 6 months from the date you leave Israel after your trip. Other documentation, such as that which relates to COVID-19 (for example) may be required. We will update this section with all relevant information as it becomes available.
Are medical and travel insurance necessary? Where can I purchase it?
v
Health Insurance
It is a condition of your booking through Via Sabra / Israel4All, as well as the State of Israel, that you obtain travel health insurance which includes coverage for COVID-19.
Travel Insurance
We strongly recommend that you purchase full travel insurance which includes coverage for 'cancellation under any circumstances and for any reason'. It is recommended to purchase insurance as soon as the booking is made, as this cover is often dependent on purchasing as close to the time of booking. You can purchase travel insurance with our partner, Travel Insured, an experienced company and one of the largest in the industry
through this link
.
What's the weather like in Israel in the summer?
v
Summer (late May - late September): Temperatures are usually in the high 80s-90s. At this time of year, humidity will be highest in Tel Aviv and Tiberias. Other areas such as Jerusalem are drier and cooler, particularly at night. The desert, Masada and Eilat are extremely hot, but dry. It will almost never rain in the summer in Israel!
Terms of Payment
Deposit is due immediately to secure the booking.
Balance for the trip is due no later than 45 days prior to first day of trip.
Please refer to our full Terms and Conditions here.
Cancellation Policy
Bookings can be cancelled within 48 hours, with a full refund.
Should it be necessary to cancel or postpone the tour due to force majeure circumstances, or Israeli government-imposed/air flight restrictions related to COVID-19,  a full refund may be possible, minus a $200 per person service fee.

For cancellations made:
Up to 45 days prior to departure, any payments made above the deposit towards the tour will be refunded. The deposit is non-refundable
45 to 30 days prior to departure, 50% of the total tour cost per person will be refunded
29 to 8 days prior to departure, 25% of the total tour cost per person will be refunded
7 to 0 days prior to departure, the client will incur 100% of the cost of the tour
Should members of a group booking cancel their participation, their deposits cannot be applied to the balance payment of other group members.
All cancellation requests must be made in writing.
What's Included

Bottles of water, as needed, and snacks
v

Fees for sites and activities listed
v

Hotel accommodation
v

Transportation throughout the trip to all programmed activities
v

Transportation in an accessible vehicle for entire trip
v

Private, licensed, English speaking, I4A tour guide
v

Meals as listed in the itinerary
v

Airfare
v

COVID-19 health insurance coverage (required)
v

Equipment rental (available at an additional cost)
v

Tips for tour guides and drivers
v

Transfers to and from the airport
v

Travel Insurance (recommended)
v
Know before you go
Helpful articles from our Israel travel blog